Meet the Brewers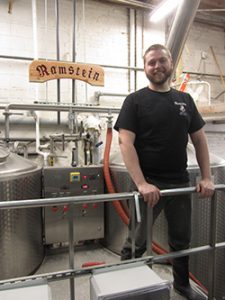 Preston
Preston, High Point's Head Brewmaster, is from Midland Park, NJ. Preston first became involved with brewing beer when he experimented with brewing his own at home. He volunteered at Cricket Hill Brewery for about six months before being employed with High Point. While employed at High Point Brewing, Preston spent three months in Germany studying the art and technique of brewing beer with Siebel's International Diploma program. In his spare time, Preston enjoys traveling to breweries trying new craft beers and spending time with his fiancé.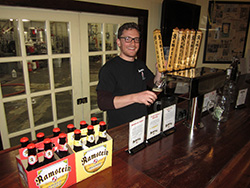 Ian
Ian, one of High Point's cellarman, is from Butler, New Jersey and has been working at the Ramstein Brewery since June of 2015. He became involved with the brewery first as an avid Ramstein Beer fan, and quickly became interested in the beer making process. Ian appreciates the beer culture and is eager to learn as much as he can about different equipment used at the brewery. In his spare time Ian enjoys tasting new beers, hiking, and attending hockey games with friends. He can also be found serving beer in the tasting room during our Saturday hours.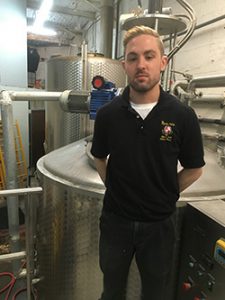 Steve
Steve, another one of High Point's Brewers, is from Montville, New Jersey, and he has been working at the Ramstein Brewhaus since January 2015. He originally obtained a degree from Rutger's University in Economics, but decided to go back to school at Siebel Institute of Technology for brewing beer. Steve has always enjoyed craft beer, especially the science behind brewing. He began to homebrew his own beer and fell in love with the process ever since. In his spare time, Steve may be found boxing or hitting some balls out on the golf course.